November 06, 2023
Which is better for Class II problems, Herbst or Invisalign Mandibular Advancement?
Researchers have studied the treatment of Class II malocclusion with randomised trials for many years. The current state of knowledge is that most treatment change is dental with a small skeletal component. While it may be disappointing that there is such low skeletal change, there is no doubt that functional appliances are effective. Furthermore, there seem to be minimal differences between the effects of our appliances.
Invisalign has introduced a new Class II corrector. They call this the mandibular advancement appliance (MA). There is very little high-quality research into this appliance. Recently, the AJO-DDO published this retrospective evaluation of the MA appliance. Despite its retrospective nature, I thought it was worth looking at this paper on what may be a development in our treatment options.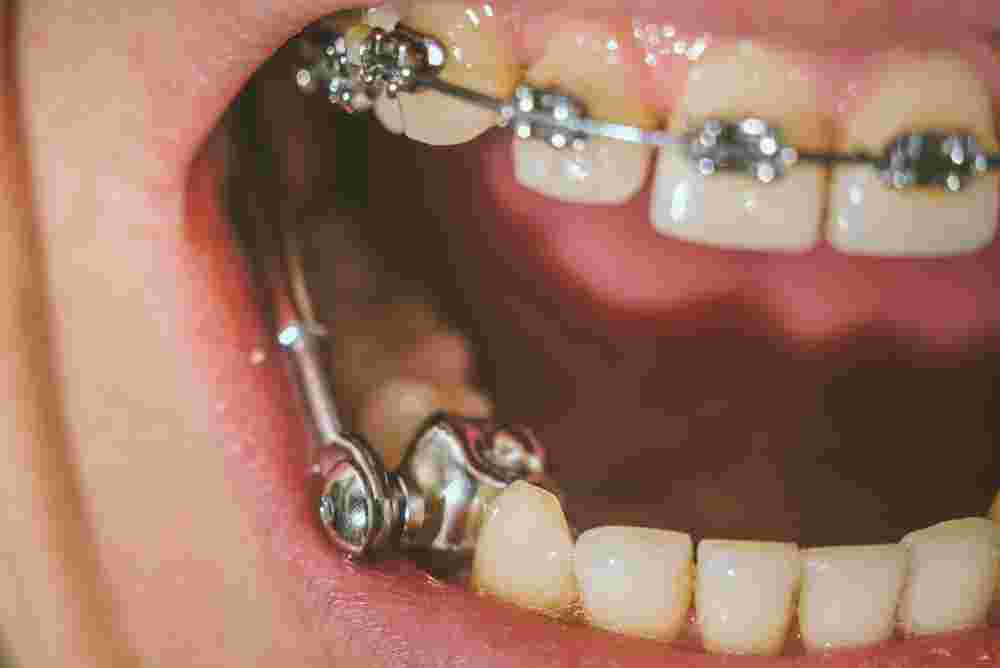 A study team of academic and specialist practitioners did the study. Sandra Tai is a member of the Align Tech Orthodontic Clinical Advisory Board for North America and Align Global Faculty. As a result, this is an expert team in aligner treatment.
No member of the team declared a conflict of interest.
What did they ask?
"This study aimed to compare the skeletal and dental changes in patients with Class II malocclusion treated with Invisalign MA and fixed Herbst appliances".
What did they do?
They did a retrospective study of patients treated by Drs Tai and Andrews in their offices. They obtained the records of 140 patients with a Class II relationship treated with the MA appliance. In addition, they also identified 444 patients whom they treated with the Herbst appliance.
One investigator screened all the records to identify a sample of 69 records.
They then selected a final sample of patients who had skeletal Class II malocclusion and lateral cephalograms taken before treatment (T1), after the advancement phase (T2) and after the completion of the second phase of treatment (T3).
This resulted in a final sample of 20 Herbst and 20 MA patients. Unfortunately, this was 6.8% of the initial sample of Class II patients. I think that you know where I am going with this.
They traced the cephalograms and used a modified Pancherz analysis to identify treatment changes. Next, they analysed the data using multiple comparison tests between the interventions. As we have discussed, this leads to a high risk of false positive findings.
What did they find?
The mean duration of phase I treatment with the MA was 14.4 months, with a second phase of 17.9 months. They found similar data for the Herbst, with a mean phase I treatment time of 18.5 months, with phase II lasting 18.3 months, resulting in final treatment times of 32.2 and 36.8 months for the MA and Herbst appliances.
There were minimal differences between the groups at the start of treatment.
The team presented a large amount of data in complex cephalometric tables. They also concentrated on showing skeletal and dental change information. I found this rather difficult to understand and interpret. Unfortunately, I could not find much data on simple values, for example, pre and post-treatment overjet.
However, they did provide some helpful information in the form of classic Pancherz analysis diagrams and figures, and I found this helpful.
I will illustrate this by looking at the changes at the end of all treatments.
Herbst
The total OJ correction was -4.8mm. This comprised -4.1mm skeletal and 0.7mm dental change.
The molar correction was -4.2mm, comprising -4.1 skeletal and -0.1mm dental change.
Mandibular advancement
Overjet change was -2.8mm, with -2.5mm skeletal and -0.3mm dental change
The molar change was -4mm, comprising -2.5mm skeletal and -1.5mm dental change.
Their final conclusions were
"Treatment with the Herbst resulted in greater change in overjet, molar relationship, Wits, and overbite correction compared with the MA appliance".

"Both appliances can effectively reduce the overjet and overbite and correct the molar relationship in growing patients with Class II malocclusion".
What did I think?
This was an interesting paper on a novel form of treatment that may have potential advantages as it uses clear aligner technology.
I was interested to see that the treatment changes were relatively small. Notably, the overjet correction was much less than that reported in the Herbst and Twin Block appliance clinical trials. For example, in our trial of the Twin Block vs the Herbst appliance, the mean overjet change was 6.3mm and 5.8mm, respectively. The treatment duration of phase I was 11 months for the Twin Block and 6 months for the Herbst. More recently, I have posted about another trial of this treatment. In this study, the overjet changes were 7.8mm for the Herbst and 5.8 mm for the Twin Block. The duration of phase I was also much smaller at 8.8 months for the Herbst and 10.3 months for the Twin Block. I could not think of any reasons for these marked differences from this new study.
The authors pointed out that a major shortcoming of their study was its retrospective nature. Importantly, we must consider that only 6.8% of possible patients were selected for the final sample. We must, therefore, consider that there is considerable selection bias in this sample.  As a result, I am afraid that I cannot agree with the conclusions that these respected investigators have made.
Final thoughts
Nevertheless, this study provides useful information that could be incorporated into a sample size calculation for a future trial. However, this study does not persuade me to use the MA appliance as an alternative to a Herbst or a Twin Block.
Emeritus Professor of Orthodontics, University of Manchester, UK.