April 20, 2020
Being an orthodontist is great!
I have worked as an orthodontist since 1984 and I have decided to write a post on the "great things about orthodontics".  I know that many of these apply to dentistry in general. However,  I only know about orthodontics.
Treatment
Every patient is different.  They all bring their individual challenges. These may be associated with their malocclusion, their health and their socio-economic status. They all need to be addressed as part of our planning. This means that every day is different and challenging.
Treatment rarely goes completely to plan. Nearly every patient is a puzzle (at least to me!).
There is nothing like completing treatment and fully appreciating the changes you have helped your patients achieve. Even if the changes are minor, they all seem to matter.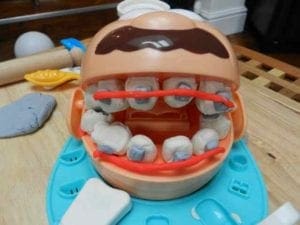 It is great to try new techniques and developments that are designed to improve treatment and make things easier for the operator and patient.  Like all orthodontists, I have done this many times. However, it is not so clever to tell the patient that this new technique is going to make their treatment faster, correct airway problems and generally be great in a world crisis!
Teaching
Being a member of the team that turns a first-year undergraduate into a dentist in five years is one of the most satisfying things we can do.
Similarly, helping a first-year postgraduate (resident) to become a specialist in three years is a privilege.
Research
Planning an orthodontic clinical trial is great fun. Obtaining funding for the trial is a great feeling. This is then followed by trepidation that we actually have to do the study.
Completing the trial with a group of collaborators in fantastic. Writing the paper and getting it published is an incredible feeling. Discussing the findings with others, mainly the fringe is challenging!
Conferences and blogs
Orthodontic conferences are great opportunities for meeting highly motivated people from all over the World. The learning opportunities are tremendous. However, presenting is very scary!
Writing an orthodontic blog takes some time, but it is very satisfying to hear that this helps people understand the literature in this busy time.
Adapting to new teaching technologies is challenging and satisfying. Giving seminars from your study at home is harder than face to face. But this is the future.
Being an orthodontist is great. Does anyone want to add other things in the comments?
Emeritus Professor of Orthodontics, University of Manchester, UK.