July 15, 2019
Can we trust Cone Beam CT airway measurements?
Cone Beam CT is a great new technology that has the potential to revolutionise orthodontic treatment.  But is it accurate enough for measurement of the airway?
There is a large amount of interest in attempting to evaluate the effect of orthodontic treatment on the pharyngeal airway space. Currently, claims of increasing airway volume as part of treatment for disordered breathing are becoming common.  These treatments are often illustrated with before and after Cone Beam CT images showing impressive increases in airway volume. Unfortunately, we do not really know if this method of measurement is accurate.  This was the questions asked by these Brazilian based investigators. The AJO-DDO published the paper.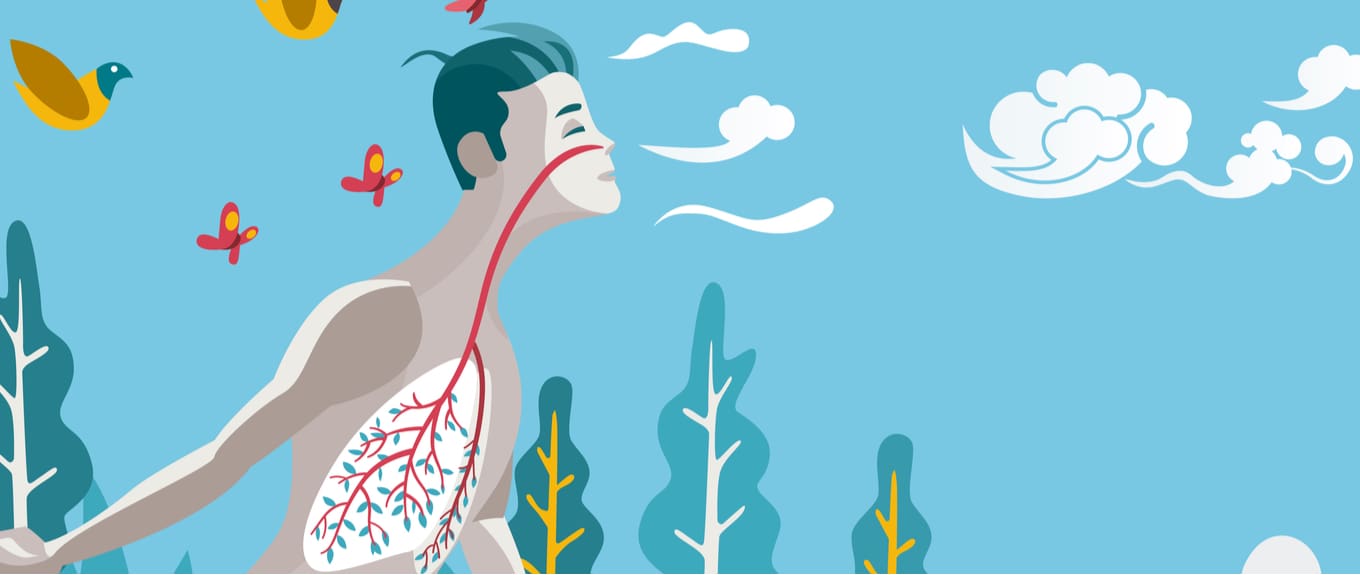 What did they ask?
They did this study to answer this simple question:
"What is the variation in airway volume measured by consecutive CBCT images"?
What did they do?
They collected 27 sets of CBCT records from one surgeon. All the patients were having presurgical orthodontics. They took the CBCTs at diagnosis and following an interval of 4-6 months.  The second CBCT was taken to construct a surgical guide.
All the scans were done on the same iCAT machine with a standardised patient positioning protocol.
As a result, they obtained 2 CBCT scans for each patient taken after a period of 4-6 months.  All the patients had stopped growing and the orthodontic treatment was very unlikely to have changed the dimensions of the airway. Therefore, any differences in airway measurement between the sequential scans would be due to positioning or recording errors.
One trained investigator measured the total airway volume using a standardised protocol. They segmented the airway into the nasopharynx, oropharynx and hypopharynx and calculated the volumes.
They carried out an inter-observer reliability analysis for airway volume. Finally, they measured the agreement between the measurements for the sequential scans, using the Intra Class Correlation coefficient and non-parametric bootstrap techniques. They calculated the agreements and confidence intervals using Bland-Altman plots.
What did they find?
They presented a large amount of detailed data.  I thought that the most important findings were:
There was good operator agreement for all the variables.
There was low reproducibility for the airway volume measurements.
This table includes the average errors for the population
| Variable | Mean | 95% CI |
| --- | --- | --- |
| Nasopharynx (mm3) | 681.1 | 472.5-896.3 |
| Oropharynx (mm3) | 2248.1 | 1681.3-2851.6 |
| Hyopharynx (mm3) | 517.3 | 355.2-688.8 |
These values are rather large. Importantly, the 95% confidence intervals are very wide. This suggests that there is poor reproducibility for the airway measurement between the readings.
Their overall conclusion was:
"Different CBCT scans can result in significantly different pharyngeal space readings".
What did I think?
I thought that this was a rather difficult paper to interpret. I hope that I have not simplified it too much. However, I would recommend that you read this paper if you can access it.  This is because  this could be a rather important piece of work.
I felt that the methodology was good. However, we need to consider that they obtained the 27 scans from an original sample of 278 scans.  This may have resulted in selection bias. Nevertheless, I found it hard to imagine that this could have influenced the results of the study.
They used an appropriate methodology and showed that the differences in the measurements were not due to measurement error. Importantly, these differences were not caused by growth, as the population were not growing. Furthermore, orthodontic treatment was very unlikely to result in airway changes.
As a result, the only cause of the marked differences must be the positioning of the patient or other factors such as  breathing and/or swallowing during the scan.
What does this mean?
I feel that this shows that there is a large amount of inaccuracy in airway measurement from Cone Beam CT scans. These findings are similar to an earlier study that I posted about. There are now several studies that reinforce this finding.  I think that this is important because of the many case reports suggesting that certain types of orthodontic treatment can influence the airway. I believe that we cannot make this conclusion because the errors within the current techniques are too great.
Emeritus Professor of Orthodontics, University of Manchester, UK.