October 21, 2019
How stable is eruption guidance appliance treatment?
It would be great if we could intercept the development of malocclusion. Unfortunately,  we do not know much about the effectiveness of interceptive treatment.  This new paper provides us with interesting information on a potentially simple method of intercepting mild Class II malocclusion.
One area of orthodontics that still causes considerable controversy and debate is early interception.  In many ways, this is a perfectly reasonable aim. There is no doubt that if we could achieve this by using a simple appliance, we would be providing an excellent service to our patients.  The debate around this concept has been ongoing for many years.  Unfortunately, the proponents of this approach illustrate their philosophy with case reports and firmly debate its benefits. Meanwhile, others ask for evidence to underpin the philosophy, and the wheel keeps turning. I have posted about this many times before, and currently, the evidence suggests that there are limited benefits obtained from attempts to intercept Class II malocclusion.
However, there has been some exciting research into the use of pre-formed eruption guidance useful or myofunctional appliances. These are appliances that combine the effects of a functional appliance and a positioner. As a result, they may correct overjets and crowding. Importantly, because the appliance is preformed, there is no need to take impressions. This sounds great to me, but does this work?
There have been some trials in this area, and I have posted about them before. In short, they show that the appliances may be effective. However, there are issues with low levels of co-operation.  In my view, this is a major drawback of these systems.
This paper is a follow-up study of a trial. This Norwegian and Finland based team did this study. The Angle orthodontist published the paper, which means that it is open access, and anyone can read it!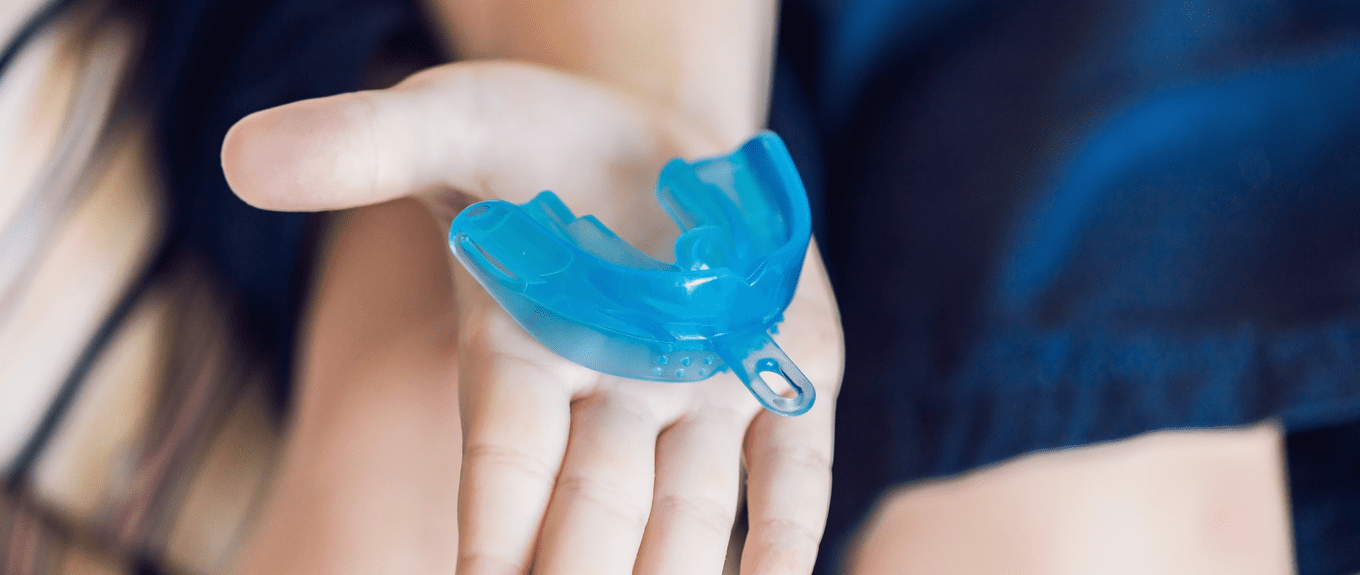 This paper was published in March of this year, and I managed to miss it, so I am sorry that I am not entirely up to date.
What did they ask?
They did this study to answer these simple questions:
"What is the stability of any correction of malocclusion in children who had a one year eruption guidance treatment"?

"Does a delay in the start of early Eruption Guidance Appliance treatment affect the outcome of treatment"?
What did they do? 
This was a follow-up study of their previous paper that was published in 2015.  I will outline the main features of this study and the current follow up.  The PICO was:
Participants:  Children in the early mixed dentition with Angle Class I or Class II                         malocclusion with overjets greater than 5mm, deep bite and moderate crowding.
Intervention:  Treatment with an Eruption Guidance Appliance (EGA).
Control:          Delayed treatment with EGA one year later.
Outcome:        Dental measurements and cephalometrics.
This was a randomised controlled trial. They enrolled 159 7-9-year-old children from one municipal town. The children were screened for malocclusion, and then 48 were selected to take part in the study. These children were randomised into treatment (EGA) and control groups. Randomisation was done by drawing lots, and allocation concealment were good. The groups were balanced for age at the start.  The EGA group of patients was treated for 12 months.
When the trial ended, they treated the control group patients for 12 months with the EGA.
The mean ages of the groups in months were 7.7 years (SD=0.5) for the EGA group and 9.1 years (SD=0.6) for the control group. Therefore, this part of the trial was looking into the effects of treating children at different ages with the EGA
They then followed all the participants in both groups until they were 12 years old.
They collected the records at the start of the study (T0), after completion of treatment (T2) and at the final follow up (T3). Study casts were taken at all stages of the study. They took cephalograms at T0 and T2 for both groups. Finally, the participants completed a journal to record their compliance.
Data analysis was done using simple univariate analysis.
What did they find?
At the end of their study, they collected data on 35 participants.  Three had dropped out from the EGA group, and seven of the control group dropped out. This is important because it led to unbalanced groups and a potential loss of power.
I have extracted the most important data from the tables in the paper.
Overjet in mm
Group
T0
T1
T2
EGA early
4.9 (1.2)
2.6 (1.3)
3.5 (1.2)
EGA later
5.1 (1.4)
2.6 (1.1)
2.9 (1.2)
They also showed that when crowding was present at the start of treatment from T0 to T2, the mean mandibular width increased from 25.0mm (SD=1.7) to 25.9mm (SD=1.2).
They also made a comparison between ANB values of the study participants and a sample of children from the Norwegian growth study. They divided the data into boys and girls, and this was rather complicated.  In general, any differences were small, and importantly they did not find any statistically significant differences.
Finally, they stated that 31% of the participants reported good compliance, 40% were moderate, and 29% were classified as poor compliers.  The most common reason for dropping out of the study was not being able to wear the appliance.
Their overall conclusions were:
"Early correction of overjets with an Eruption Guidance Appliance is effective, providing the EGA is worn as a retainer. Furthermore, postponing treatment by a year may not influence the treatment outcome".
What did I think?
This was an interesting and ambitious study. The trial was well done, and I fully appreciate the difficulty of carrying out long term studies into early intervention.  I think that the authors should be commended on this trial.
As with all trials, there are some problems. The most important one for this study was the drop out rate. This is very relevant when we see that there are more dropouts in one arm of the study. This is because this introduces bias.  Furthermore, I was a little concerned that the drop out rate could result in a lack of power and the risk of a false rejection of the null hypothesis.
I was interested to see that the authors felt that the EGA appliances were useful.  This really depends on whether you think that the effect size is clinically significant. For example, if we look at overjet correction for the EGA early group. The pre-treatment overjet was 4.9mm, and this reduced to 3.5mm at the end of the study.  I do not think that this is clinically significant. There were similar small changes in other outcomes.
Final comments
My final feeling is that  I am not sure that this treatment was worth the effort and cost to achieve such small changes early. We also have to consider the poor co-operation rates. As a result, I cannot help feeling that while these appliances may have some potential, we do not see worthwhile clinical changes in any of the trials that have been published.  This type of treatment needs much more research before we can promote it to our patients.
Emeritus Professor of Orthodontics, University of Manchester, UK.