November 08, 2021
Maxillary expansion improves children's quality of life! A tremendous new trial.
Now and then, a team of investigators publishes an excellent paper. This new report outlines a trial that provides us with clinically important information on the effects of RPE.
Many investigators have researched the effects of maxillary expansion.  While these trials have added to our knowledge, they have tended to concentrate on the morphological impact of treatment.  These may not be relevant to our patients. Therefore, I thought it was great to come across this paper reporting a trial that looked at oral health-related quality of life.
The study team pointed out that posterior crossbites due to maxillary constriction may lead to problems with function, altered masticatory patterns, and increased airway resistance. These factors are likely to influence oral health-related quality of life. As a result, it is logical to do a trial looking at the effect of treatment on quality of life.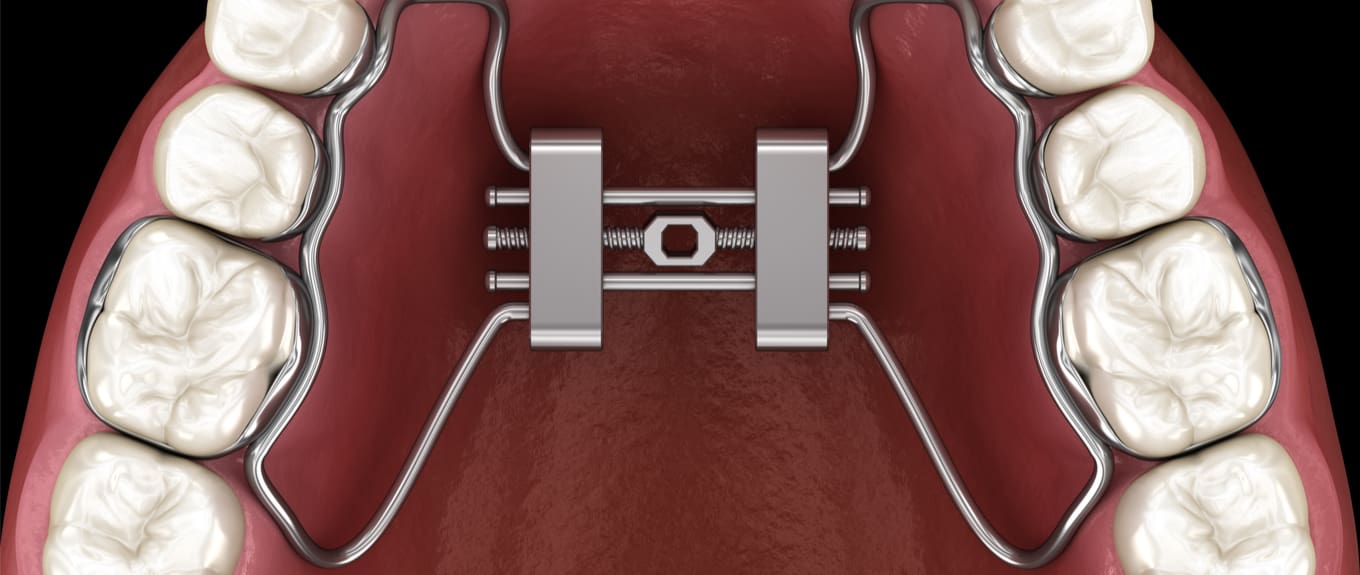 What did they ask?
They asked this simple question
"Was there any effect of the treatment of maxillary deficiency using RPE on self-perceived Oral Health Quality of Life (OHRQOL) of children".
What did they do?
They did a two-arm parallel randomized controlled trial with a 1:1 allocation. The PICO was
Participants: Children aged 8-10 years old with transverse maxillary deficiency and bilateral posterior crossbite.
Intervention:  Rapid palatal expansion with a hyrax expander.
Control: No treatment
Outcome: Oral health-related quality of life using the Child Perception Questionnaire. This is a validated instrument that investigators have used in orthodontic studies.
They did a nice sample size calculation, used pre-prepared randomization, and concealed the allocation using sealed envelopes.
They collected the data at the start of the study, after two weeks of RPE, at the end of RPE, and one month after removing the RME appliance. This period tended to be seven months of treatment.
The team set out to randomize 40 patients to each group.  They were not blinded to treatment allocation.  Finally, they used relevant complex statistics.
What did they find?
All the participants completed the study.  Importantly, there were no differences between the groups at baseline.
When the investigators looked at the results, they found that OHRQOL scores increased by 17%. This meant that OHRQOL was reduced. However, at the end of treatment, PHRQOL significantly improved (72% reduction). Importantly, they found this for all the domains of oral symptoms (70% reduction), functional limitations (90% reduction), emotional well-being (89% reduction) and social well-being (42%).  These differences were clinically and statistically significant.
The authors concluded:
"Correction of the maxillary transverse maxillary deficiency by RPE in children aged 8-10 years improves OHRQOL. However, there is a temporary worsening of OHRQOL during the treatment of this condition using RME".
What did I think?
This trial was an excellent study that had been carried out and reported well.  The findings are clinically useful and emphasize the treatment effects of an intervention relevant to our patients.
Occasionally, I have been accused of not being positivite about some of the studies that I discuss.  While I accept this criticism, I try to be objective and point out issues we need to consider when interpreting papers. As is my usual practice, I looked very closely at this paper, and I feel that this is study is excellent.  Some may want to see the morphological effects of the treatment. However, this is not relevant because the critical outcome is the patient's perceptions.
Finally, I think that this paper should be widely read and quoted. It should reinforce our practice.
Emeritus Professor of Orthodontics, University of Manchester, UK.