August 12, 2019
Is interceptive orthodontics a possibility?
August tends to be a holiday month, and I have decided to revisit some of the most popular posts as we all relax on holiday. This first one is on the concept of interceptive orthodontics. We would all like to do this, but does it work?
I published this post in 2014, and I feel that it still is relevant.
The effectiveness of interceptive orthodontics is one of the "great unanswered questions" in orthodontics.  This is the long-standing issue of whether it is possible to provide interceptive orthodontics and either "cure" orthodontic problems before they develop or make any eventual treatment easier. This process of interception is closely allied to the concept of screening. Because if we intend to intercept a disease, this needs to be done via screening.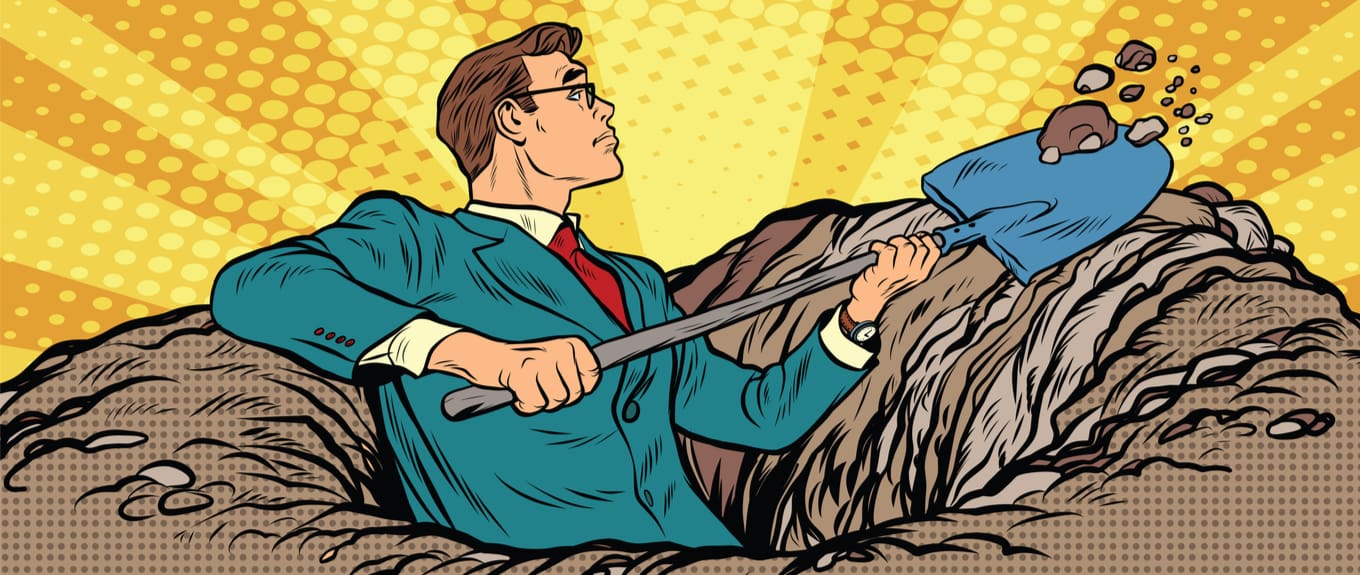 So the right place to start would be with the effectiveness of screening.  This is classically carried out to detect disease early and "cure" disease by providing treatment when it has not done harm or can be treated easily. There is an excellent summary of screening in "Testing Treatments" by Evans et al.  They point out that screening for a disease is not always as effective as we may hope. They also suggest that screening should only be done under certain circumstances. I have adapted this for orthodontics.
These are the relevant principles:
The condition being screened is essential in terms of public health. Malocclusion affects large numbers of people, so this could qualify.
There is a recognizable early stage of the condition. Again, we can identify the early development of malocclusion
There is a valid and reliable test for the disease. We know that IOTN can detect malocclusion that requires treatment.
There is an effective and acceptable treatment for the condition so that screening is likely to have an effect on its outcome. This is where we run into problems for orthodontic treatment because can we intercept malocclusion?
Can we intercept malocclusion?
To address this question, I would like to start with considering our history as orthodontists. Before the advent of the widespread use of fixed appliances, orthodontists used to treat Class I crowding cases by removal of first premolar teeth and allow spontaneous alignment. The advantage of this treatment was that the teeth aligned and may have ultimately been placed in the "zone of stability". Over the years we have discarded this form of therapy because we were concerned that residual features of malocclusion remained and that the posterior occlusion was not always corrected. However, it is undoubtedly worth us considering whether this treatment, which aligns the "social six" should be explored further and in many ways may be a reasonable treatment for any patients who are not so concerned with the attainment of a "six key occlusion". But, I hear you say "where is the science behind your statement"? There is none, and perhaps we need to investigate this further.
What about discussing scientific evidence?
If I now turn to evidence-based practice and address the features of malocclusion that we intercept. The first is the interception of palatally displaced permanent canines. I have covered this in a previous blog post and concluded that there some evidence that removal of the primary canine can intercept the impaction of a palatally displaced canine.
What about children with increased overjets? Again this is covered in a previous post that reviewed the findings of a Cochrane Systematic Review. There is evidence that early overjet reduction is of benefit, but the level of uncertainty about this treatment is still high.
We know that we can correct crossbites "early" and that this treatment is effective.
However, when we consider the statements on screening, we should remember that we are screening to intercept a disorder that affects a large number of people and it is clear to me that the examples that I have given above do not fall into this category. However, I have become very interested in some work carried out by two research teams, and I will go into this in more detail.
Orthodontic intervention in the early mixed dentition: A prospective controlled study on the effects of the eruption guidance appliance
This was a fascinating study carried out in Finland. The investigators screened a sample of children in two towns and included 315 children in their research and they started treatment with an eruption guidance appliance for 255 children. These were then compared to a randomly selected sample of children from another town who did not receive treatment.
They showed that interceptive treatment with the appliance resulted in a significant improvement in the occlusion. These findings look encouraging. However, we need to interpret them with some caution. Firstly, this was not a trial, it was a cohort study, and there may be biases present between the groups. Secondly, they reported that 33% of the patients who were given the interceptive treatment did not wear the appliance and were excluded from the analysis. The results of this study are, therefore, only applicable to the patients who co-operated and this raises doubts about the overall effectiveness of the treatment. Nevertheless, I still feel that these results are exciting, and while they have not found the solution, this study may provide a direction of future research.
Randomized Clinical Trial of interceptive and comprehensive orthodontics.
This was carried out in Washington State, USA, This was a trial in which patients who were eligible for funded orthodontic treatment were randomly allocated to receive comprehensive treatment or to interceptive therapy, such as space management, strategic extractions, correction of crossbites etc. At follow up, they showed that the patients who had comprehensive treatment had better PAR scores by approx. 4 points, which is just about clinically significant. However, both groups achieved a substantial reduction in PAR, suggesting that both treatments were effective. They concluded that interceptive treatment provided significant short-term benefits. Importantly, the interceptive treatment is likely to be accompanied by a reduction in costs.
This paper suggested interceptive may effective, but it does not result in perfect occlusions. However, we need to consider if all our patients require perfect occlusions and whether some (or many) may be happy to "trade-off" a less ideal occlusion for a shorter course of treatment. Perhaps the next step is to develop this concept further and ask our patients what they want?
I have found revisiting this conceptfascinating and I am becoming more convinced that this is one of the "unanswered questions" that should be answered.
Emeritus Professor of Orthodontics, University of Manchester, UK.