May 27, 2019
Is sexism an issue in orthodontics and dentistry?
I am a male and I have never been subject to discrimination.  However, do we have a problem with sexism in orthodontics and dentistry?
My post last week was a bit of a rant about a current threat to orthodontics.  I was then intending to write up the Proffit lecture that I gave to the AAO meeting over the next couple of weeks. However, a social media incident made me think about sexism in dentistry and orthodontics.
These are my own views based upon my experience which is limited to working in the public sector health service and universities in the UK, since 1986.  I have heard many overt sexist comments over the years. Indeed, I have probably made comments "in jest" that would be regarded as unacceptable currently.  I also thought that over the last 10 years the problems of sexism had diminished in dentistry and orthodontics. After all, there is a high proportion of women in both fields.  However, I would like to go back to the Social Media incident that amazed and disappointed me.
An uncomfortable awakening.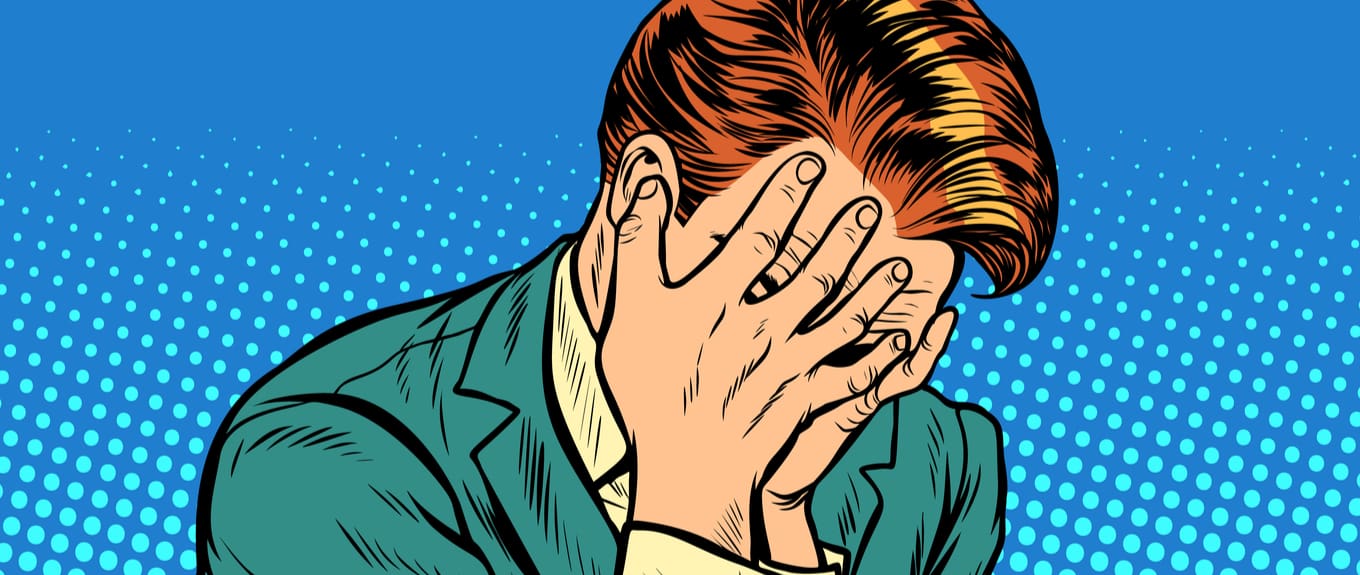 Last weekend it was the British Dental Association (BDA) conference in the UK. This has been combined with a large tradeshow called the Dentistry Show. The BDA is a representative organisation for dentists. In effect, it is the dentist's trade union. Currently, in the UK 49% of dentists are women. Furthermore, 63% of dental students are women.
As with all conferences, there was a large trade exhibition.  During the exhibition, a female dentist posted a comment on a popular dentists Facebook group (For Dentists by Dentists). This is a dentist only group.  She was attending the conference and asked if it was acceptable for trade stands to have scantily dressed women helping to sell products at a professional conference. This was a fair question.
Her comment was immediately followed by many "jokey" responses.  When I saw this, I challenged the comments by pointing out that a woman had raised a concern and all we had was a selection of men making fun of the comments and not taking her viewpoint seriously.  The responses to her comment shocked me.
The comments.
I have made a precis of the main themes here.
"Which stand are they on, I must go and have a look"

"I should have gone"

"There are women who are happy being on a show dressed like that"

"I would not say that this is sexist, it does not say that women are inferior to men".

"The idea behind these ladies was a lady and they don't seem to mind, they look happy".

"Each to their own and nobody got hurt".

"I'm going to be wearing a low top tomorrow to balance things out".

"The fact that 65% of new dentists are females illustrates the problems of genderism in dentistry brilliantly".

"Who was discriminated, stereotyped or prejudiced against on the basis of their sex here? The only people I can see who were discriminated against were the women on the stand. So yeah, I don't really see how this is sexism".
So what?
I felt that there were two issues here. The first was why did the companies think that this approach was acceptable?  This was also highlighted by the BBC last week and by Reuters earlier this year. In fairness to the BDA and the conference organising company, they have said that they are taking steps to avoid a repeat of this behaviour by the exhibitors in the future.
Nevertheless, my most significant concern was with the comments in which many men seemed to feel that this could be treated as a joke and dismissed with flippant comments. Indeed, several made the situation worse by posting photographs of them posing with the women on the same thread.
I am not an expert in sexism. As a result, I am unsure why they took this approach, as it disrespected the views of the women who had expressed concern in the thread. Unfortunately, this made it clear to me that sexism in dentistry has not been eliminated and this is a sad reflection of our profession.
What about orthodontics?
In one of the posts a highly respected female dentist suggested that responses like this are behind the fact that women are under represented on the boards of organisations. So I thought that I would look at the major orthodontic organisations and the gender of the Keynote speakers invited to their 2019 conferences. This provided interesting information. I have put this data in this small table.
| Organisation | Board | Conference programme invited speakers |
| --- | --- | --- |
| AAO | 11 men | 95 men (87%), 14 women (13%) |
| EOS | 12 men, 4 women | 13 men (72%), 5 women (28%) |
| BOS | 8 men, 1 woman | 9 men (75%), 3 women (25%) |
These figures speak for themselves. I have only been able to obtain figures from the BOS on their membership profile. This is 50% male and female. I cannot imagine that this is significantly different from other societies.
It is clear that this is a problem that needs addressing.  I also fear that this incipient sexism/gender inequality may be hiding more significant problems, but I am not sure.
What are we going to do?
My only experience of attempting to deal with sexism is within the Universities, and I have only got information from courses that were held to highlight the issues and offer some solutions. In short, there is no easy answer. However, I think that we should call on the specialty and dental associations to take steps to address this problem. There is no doubt in my mind that this must not be allowed to continue. I will be writing to the Presidents of the Orthodontic Societies to ask them their views on the gender mix of their boards.
We really need to smash some glass ceilings and take this situation seriously and not fall back to the "jokey blokey" culture that appears to still be around.
Let's have a chat about this in the comments section of this blog post. As usual, I will moderate it.
Emeritus Professor of Orthodontics, University of Manchester, UK.