July 28, 2022
The Facebook case report on aligner treatment.
Last week I finally got the COVID, and I spent too long looking at social media while I was laid up.  I came across several social media case reports on clear aligner treatment.  Here is a lighthearted look at the central themes of these reports.
Aligner treatment of anterior open bite!
I am honoured and humbled to present this case report.  He is an adult male with malleable teeth and anterior open bite with spacing.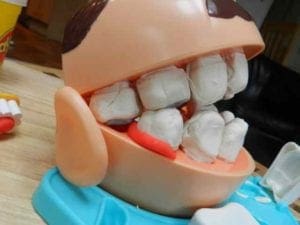 These are 12-month progress. I only saw the patient once during this time. I need to do some refinements, but we are nearly there. You can see what we achieved.  I closed the anterior open bite by intruding the molars with hand pressure. Its not a bad result for clear aligner treatment.
I have no intention of posting up the final photographs or providing even a cursory analysis of the effects of this treatment. Furthermore, I don't intend to post up or analyse any radiographs.
We have done a lot of research on this treatment and will publish it soon……..
I will now wait for the sycophantic comments praising my great treatment and my role in improving my followers' lives.
Declaration: I was not paid to publish this post, but I am a KOL for the clear aligner company and get paid a substantial amount, but this does not influence me..
Now, where is that pile of aligner boxes for me to balance?
Emeritus Professor of Orthodontics, University of Manchester, UK.